Pay Securely
Low Price Guarantee!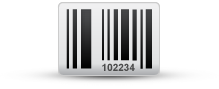 Enter Your Phone IMEI
Money-Back Guarantee!
The most trusted source for unlocking all Samsung cell phone models!
Unlocking Samsung phone's SIM card will allow you to use your Samsung mobile phone with any other network service provider. It is also handy for those travelling out of country by being able to use your phone in foreign countries using local SIM cards.
After completing your purchase, you will be given access to the members section where you submit your Samsung Phone's IMEI number and quickly get the Unlock Samsung Code that is required to use another SIM card. Your Samsung IMEI number can be found by pressing *#06# on your handset. It can also be found by taking the battery out and looking on the label barcode. Unlock Samsung provides quick and easy instructions on how to enter your unlock code into your phone to have a permanently unlocked Samsung cell phone. The best part about our Samsung Unlocking service is that you do not need to download any software to your cell phone or mess around with cables and wires like our competitors require you to do!
Our Unlock Samsung service is the ONLY permanent, safe, and legal solution that does NOT void your phone's warranty. We are the only place with the ability to provide genuine manufacturer IMEI unlocking codes for locked Samsung models. Regardless of what country or network you want to use it with, Unlock Samsung will make it happen. We are also the only certified Samsung Unlocking business. We can unlock all Samsung models regardless of how old or new your phone is. We pride ourselves on being the BEST Samsung Unlocking business in the world, and our 2 Million satisfied customers would agree! We are so confident about our Samsung Unlocking ability that we offer a hassle free 100% Money Back Guarantee! If we are unable to provide you a working Samsung Unlock Code within our guaranteed timeframe then we will issue you a full refund! If you are looking to factory unlock your iPhone 6S or 6 Plus then we suggest to use UnlockiPhoneDen.com.

TAKE ADVANTAGE OF OUR SPECIAL LIMITED TIME PRICING - Unlock Your Samsung Now!