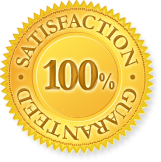 Unlock Samsung User Reviews
100% Money Back Guarantee

Some Recent Feedback From Satisfied Customers
"I just want to share this important information offered at unlocksamsung, so that more people get aware of it and take advantage from the services. These guys are amazing and at just minimum cost, they unlocked my phone so that I could use it on any local network wherever I went!" - Christopher Harris
"This is to thank everyone at unlocksamsung for offering me such superb solutions. I was not sure if I would be able to use my Samsung to the country I was going for on a business trip. And I always find it a bother to use someone else's phone or buy a new phone there with the local connection.Thank God I heard about unlocksamsung before I left. Within no time, I had my phone unlocked and ready to use in the foreign country. Not only was it more convenient but I also ended up saving a lot of money!" - Edward Kimberly
"Thanks a lot unlocksamsung and you guys deserve a good feedback. I was a little doubtful if it would work but thought to give it a try as you people claimed to offer 100% Money Back Guarantee. But I am glad to say that I had no trouble there!" - Husna Ross
"We had no trouble hooking on to another network. I would recommend these to everyone going abroad! Thanks a lot once again for taking care of us!" - Charles Martin
"I'm absolutely delighted with my purchase at UnlockSamsung.com. There is no hassle at all when using the unlock code. For a non-techie guy like myself, I was able to get right on track, thanks to the easy instructions you provided. This is a brilliant product that every Samsung cell phone owner should get!" - Jason Morin
"I have heard of other similar unlock tools but there seems to be certain restrictions with some of them. UnlockSamsung.com is miles ahead of their competition. I'm thrilled with what this unlock code can do. The results have been most impressive. UnlockSamsung.com is a real gem! I'm going to recommend this to everyone I know" - Andrea M.
"Cheers for providing such a top notch product! Your unlock code is a very powerful tool. I'm now able to use my Samsung Galaxy on an alternative cell phone service plan so I save money! The only thing I can't figure out is why you would offer such an excellent product at such a low price" - Daryl Moore
Take Comfort In Our 100% Money Back Guarantee and Place Your Order Now!