Pay Securely
Low Price Guarantee!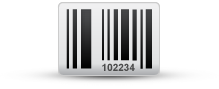 Enter Your Phone IMEI
Money-Back Guarantee!

Recieve Your Unlock Code
ORDER NOW! Click Here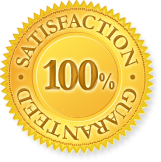 Unlock Samsung A117
Buy Genuine A117 Unlock Codes!


Order your Samsung A117 Unlock Code
Lowest Price ANYWHERE
GUARANTEED!
We provide the Network Unlock Code(NCK), Defreeze Code(MCK), Subset Lock(SCK), and Service Provider Lock(SPCK)!
Delivery time depends on your network and location, but "Express" delivery speed usually helps alot! If we are unable to provide your phone's unlock code then an automatic refund is sent!
Why you should choose us to Unlock Samsung A117:
100% MONEY BACK GUARANTEE - if we don't have your A117 unlock code then a refund is automatically sent.
Over 2 Million unlocked Samsung A117's!
We have the FASTEST turnaround time - PERIOD!
24/7 Cell Phone Unlock Code processing - other sites are only 9 to 5!
No need to hack samsung phones to unlock it
WE HAVE THE SIM UNLOCK CODES THAT OTHERS DON'T - GUARANTEED!

Reasons to have an Unlocked Samsung A117:
Freedom to choose any cellular network provider worldwide!
NO ROAMING CHARGES WHEN TRAVELING OUT OF YOUR COUNTRY!
Unlocked Mobile phones have a much higher resale value!
Use different Network SIM cards on your phone to seperate "business" and "personal" calls!
Use your unlocked A117 on ANY Cellular Network around the world!

How To Unlock Samsung A117:
The process of unlocking your Samsung A117 is easy, fast, and 100% safe. Each Samsung A117 has a unique "A117 unlock code" that must be inputted into your cell phone in order to "free" the phone's sim card from a specific service provider lock. We are the only Samsung A117 Unlock source that provides you with the network unlock code(NCK), phone defreeze code(MCK), Subset Unlock code(SCK), and the Service Provider Unlock code(SPCK) for unlocking samsung phones.

The Samsung A117 Unlocking codes are straight from the Samsung manufacturer database. After ordering the Samsung A117 unlocked code, you will have access to the members area where you will simply need to tell us your IMEI number which identifies your Samsung mobile phone among all the other's. To get your SIM phone IMEI number, simply enter *#06# on your Samsung keypad, or read it from the sticker under the battery. Once you have your phone SIM unlocked, you can use it on any network service provider worldwide such as: Orange (O2 UK), T-Mobile, Sprint, AT&T, Vodaphone, Virgin, Bell, Telus, Softbank, US Cellular, Verizon, Cingular, and many more! Cell phone unlocking gives your device so many benefits and features that a simlocked phone doesn't have. Using our samsung A117 unlock tool method, you can unlock samsung A117 without using any risky phone unlocking software on the device which will surely break your phone, also known as "bricking" a cell phone. The unlock samsung online process is easier than any other GSM unlock method around.

Supported Unlock Samsung Cell Phone's:
We can sim unlock samsung phone models on a GSM cellular network, which means we can absolutely Unlock A117 phones! Some models are more expensive to SIM unlock than others, as are some cell phone networks. The final price is shown on the Samsung unlocking code order form after selecting these criteria.

Our 100% Satisfaction Guarantee: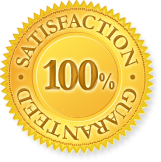 We guarantee to deliver your Samsung A117 Unlock Code in the fastest manner possible. Unlike our competitors who ONLY operate Monday through Friday, we promise to operate every minute of every day to earn your repeat business. We also guarantee that if we are unable to process your mobile phone unlock code, then an AUTOMATIC refund will be issued with no questions asked. We do not use any unreliable unlock code generator software for unlocking cell phones online, instead we go right to the source to get your IMEI unlock code that is specific to your exact cell phone. Best of all, using samsung codes to unlock mobile phone does NOT void your warranty. If for some reason you wanted to undo the unlock process then it is 100% reversible as well.

A117 Unlocked Review:
Samsung A117 is a feature phone which has a user friendly and compact design. Features of the Samsung A117 phone include a monochrome display, speaker phone, WAP browser, downloadable ringtones, graphics, good call quality, and impressive battery life.

Nowadays people are much attracted towards fancy cell phones that they can not think of having a feature phone for just making and receiving calls. The Samsung A117 flip mobile phone is really a trivial cell phone which is made for the carrier's prepaid Go service. The phone weighs just 81g, making it one of the lightest phones. The dimension of the mobile phone is around 86.00x42.50x19.50 mm. Samsung A117 has a battery backup of 5hrs (300 min) talk time and 10 days stand by time which is good enough for calling, sending messages, and accessing basic organizer functions, but if you are thinking about the battery backup while you play games, unfortunately, there are no games.

Samsung A117 has been featured with CSTN type of LCD display with support for 65k colors. Even though it's not one of the stunning displays we've seen, it is perfectly well and good for this type of phone. We can change the brightness, contrast, backlighting time, and the font color. Over all, the display is quite dim compared to other similar phones, but the menus are simple and easy to read even in direct sunlight.

With coming to the point of connectivity, the Samsung A117 doesn't well match with 3G. It has inbuilt memory of 490KB to store data with a maximum of 300 phonebook capacity. Samsung A117 model supports GPRS, but doesn't sport a support for Bluetooth and Wi-Fi.

Overall, the Samsung A117 is a solid choice for the people who are comfortable with design of simplicity.

Popular Samsung Unlocking Models: